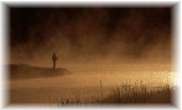 Thunder Bay, Nipigon Atikokan and area Ontario Fishing Outfitters & Lodges
Indiaonta Resort Stay with us at the Indiaonta Resort and fish in the waters of Calm Lake. Fed by the Seine River, the lake is home to walleye, northern pike, perch and smallmouth bass for you to try your hand at. Fish during the day and rest in the evenings in our fully equipped modern lakeside cottages.
Birch Point Resort Reel memories that last! Located less than 100km west of Thunder Bay on Kashabowie Lake. Great fishing for walleye, smallmouth, northern pike and lake trout on our 17 mile long lake. We have 8 clean cabins to choose from which are all fully equipped. Small store on site. Boat and motor rentals available.
Thunderhook Fly-Ins and Smoothrock Camp
Fly-in fishing in the 2.5 million acre Wabakimi Wilderness Provincial Park. Our lakes are full of walleye, northern pike, and lake trout just waiting for you. We offer two types of fly-in fishing trips, remote outposts and a resort setting. Smoothrock Camp, the Wabakimi's finest fly-in resort provides anglers with world class fishing, amazing scenery, and wildlife viewing.
Wild Goose Lake Resort A wilderness, drive-to resort near Geraldton in north western Ontario. Housekeeping cottages. Good fishing for walleye, northern pike and perch. Trophy lake trout nearby. Shopping and golf course within a 20 minute drive. Nice quiet family resort where you can enjoy canoeing, hiking, berry and mushroom picking or just relaxing on our beautiful sand beach. We have Fall hunting for black bear, moose and grouse. Also available are boats, motors, gas, bait and a small trailer park.
Camp Anjigami If you really want adventure, and cherish the wilderness, we have something special for you! Five Outpost Camps - four of which are accessible only by float plane-offering excellent fishing. We encourage responsible conservation of the fishery resources. As a result, you will have an excellent chance of catching your choice of northerns, walleyes, speckled, or lake trout at any of our Outpost Camps and adjoining lakes.
Thunderbird Resort Our camp is located north of the Quetico Provincial Park in northwestern Ontario. The camp is accessible by road, just 6 miles off Highway 17, 90 miles west of Thunder Bay, Ontario. The cold, clear waters of Lac Des Milles Lacs provide some of the best walleye and northern fishing available.
Fireside Lodge is located in Sioux Lookout, Ontario 150 miles north of Canadian U.S. border above the state of Minnesota. Being the only Lodge on a 10 lake system Fireside Lodge offers all guests fabulous sportfishing for Smallmouth Bass, Northern Pike, and Muskie. Come join us for this "GREAT CANADIAN WILDERNESS EXPERIENCE"
Lac Seul Lodge is broken up into many bays and inlets where you can enjoy endless fishing for both trophy Walleye and Northern Pike. A rare treat to anglers are the elusive Muskie and Bass. Wildlife is plentiful in our area – deer, moose, bear and birds. Come watch the eagles soar and listen to the serene song of the loon.
Lac Seul's Evergreen Lodge invites you to fish the open waters, the quiet bays, and the beautiful island shores of Lac Seul. Enjoy the taste of freshly caught walleye, cooked on a open fire at one of our famous shore lunches.
Missinaibi Outfitters The Missinaibi River watershed provides World Class Fishing. The species of fish found in our area include: Walleye, Northern Pike, Smallmouth Bass, Brook Trout, Sturgeon, Fallfish, Yellow Perch and Catfish.
Big North Lodge - Enjoy the beauty of a wilderness setting with all the comforts of home at Big North Lodge in Minaki, Ontario.
Camp Waterfall in Rushing River / Blindfold Lake, Kenora, Ontario This "little piece of heaven" started as a fishing camp in the late 1930's and has been developed over 6 decades to its current state. It is now a fully modern housekeeping resort which can provide a superb fishing experience for the serious fisherman, as well as all of the amenities necessary for a fun-filled vacation. No other resort can provide the feeling of peace and seclusion that is produced by our waterfall. The crystal clear waters of Rushing River run through the middle of the camp. The extensive pool above the falls has a gently sloping, natural sand bottom which provides a wading area for children.
---
Ontario Hunting Vacations - Ontario Fishing Outfitters - Snowmobiling - EcoTourism
Canoe Trip Outfitters - Fly-In Hunting and Fishing Outposts
---